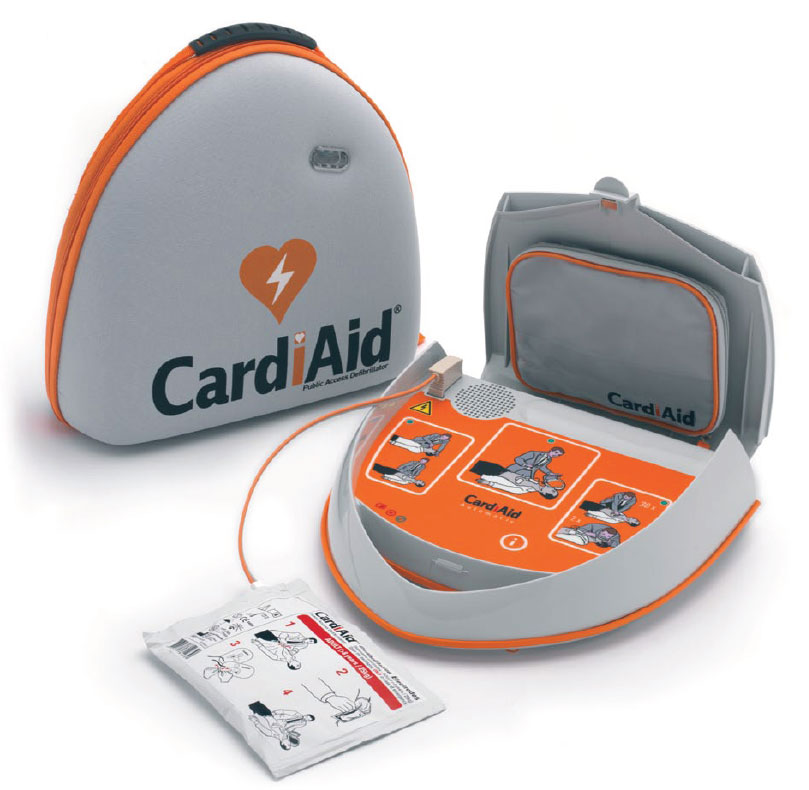 CardiAid AED Defibrillator
CardiAid automatically switches on by simply opening the cover.
Pre-connected electrodes help save time and make the process simpler for the user.
"Status indicator lights" provide easy interpretation of the self-test results.
CardiAid guides the user step by step with a combination of clear voice instructions, illustrations and lights for the maximum efficiency. All steps are ensured to be applied accurately even if the responder has limited knowledge or experience.
CardiAid works with one-button only* – the shock button. No on-off button, no time loss!
The AED available in 24 languages.
Dimension: 40cm x 18cm x 36cm
Dimension: 40cm x 18cm x 36cm
Reviews
Please
Log In
to write a review.
No reviews available.