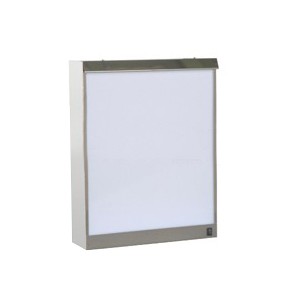 Negatoscope Single Panel
Size of frame(LxTxH):

440×100×540 mm
Thickness: 100mm
Size of scree: 360×435 mm
Material: Frame: aluminum-alloy with electrophoresis delicate surface
Average Luminance: More than 2500 cd/m2
Input Voltage: 220V/50Hz
Power consumption: 45W/60W
Fluorescent tube: T8 15W×3(MST-P)/15W×4(MST-PT/PD)
1 unit only.
Dimension: 475mm x 505mm x 25mm
Reviews
Please
Log In
to write a review.
No reviews available.